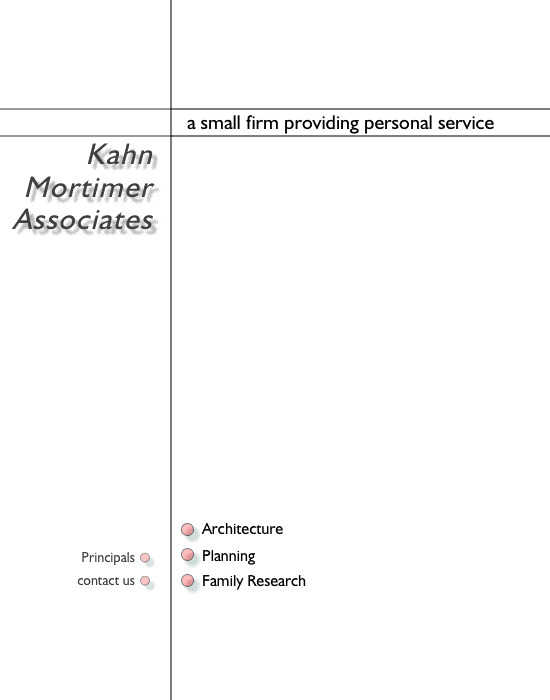 Kahn/Mortimer/Associates is an Oakland-based consulting firm providing planning, architecture, and development services to public and private clients. K/M/A is committed to enhancing the liveability of communities in a sustainable metropolis. With experience in direct development as well as outstanding professional qualifications, the firm's principals are particularly sensitive to the pragmatic and political considerations that face public and private sector decisionmakers.
K/M/A brings together the complementary skills and experience of Vivian Kahn, FAICP, and Larry J. Mortimer, AIA, to offer relevant, innovative, and technically superior service.
K/M/A is small by choice to increase opportunities for hands-on involvement in every aspect of our work, but we join with other firms to carry out a variety of complex assignments. Using today's technology, K/M/A creates electronically-linked teams to provide clients with the specialized skills needed to meet specific project requirements.